Quick and Easy Pizzas Kids Love
seesko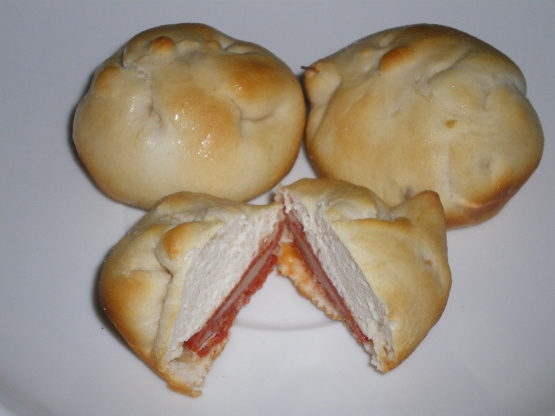 These little pizzas are great for busy kids or for those hanging out in front of the t.v. on a weekend night. Mom' like them too because they are easy to make and a great food item to get the kids to help with.
226.79

g cangeneric refrigerated biscuits (8 count roll, do not use butter flavor, makes them too greasy)

283.49

g jar pizza sauce (pick your favorite)

236.59

ml shredded cheese

1

diced onion

1

green pepper, diced

118.29

ml mushroom, pieced

8

black olives, chopped

354.88

ml browned sausage, drained and patted dry

59.14

ml flour
Preheat oven to 300 degrees.
Using a rolling pin, gently roll out each biscuit to about 4-5" across on a lightly floured flat surface.
Line muffin tin with each biscuit and gently press into mold.
Insert 2 TBSP of pizza sauce into each mold.
Sprinkle 3 TBSP of sausage into each mold.
Sprinkle 3 TBSP shredded cheese into each mold.
Insert 1 TBSP each of the onion and green pepper.
Place the equivalent of one olive into the mold, about 3/4 of a teaspoons Insert another 2 TBSP of pizza sauce into each mold on the top.
Gently fold over excess biscuit dough onto the top of each pizza.
Bake 300 degrees for about 30-40 minutes or until biscuit is golden brown.