lets.eat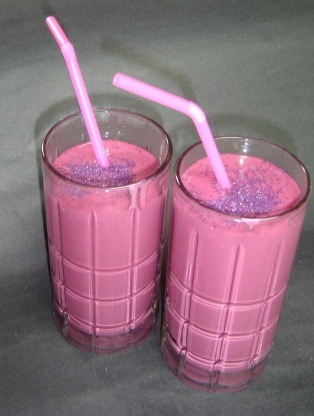 This recipe was found at an ice cream site. If you are concerned about stains use white grape juice and if desired, coarse white sugar and white jelly beans.
Place grape juice concentrate, milk and lemon juice in a blender and blend for 1 minute. Add ice cream and blend until smooth.
Pour into serving glasses. If desired top with a small scoop of ice cream and jelly beans and/or sprinkles.
Serve immediately.