Dorel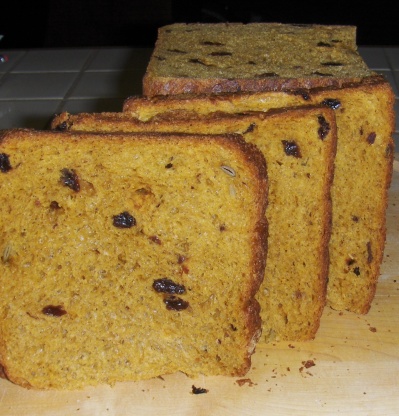 This is a bread machine recipe, although I've been making all my breads by hand the past several years, ever since my machine pooped out on me! From Taste of Home's Quick Cooking (September/October 1999).

This is a brilliant go to bread. I use the fast bread setting (59 minutes) on my bread machine, Throw in a bit more ginger, (maybe 1/2 a teaspoon) and get a dense but soft and delicious loaf. I use 100% whole spelt or kamut flour. The bread is a bit crumbly if I try to cut it the minute I get it out of the machine-- but who cares. This is wonderful! Thanks for posting the recipe.
Place ingredients in bread machine pan in the order suggested by the manufacturer and select basic setting for a 1 1/2 pound loaf.