mnrhogan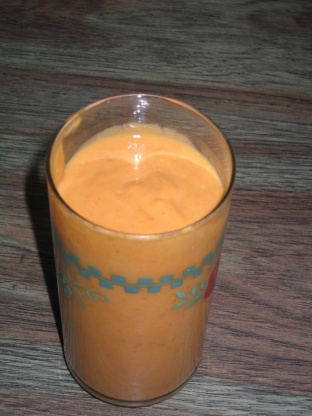 "Here's a sipper that not only tastes good but is good for you. One serving gives you all the vitamin A you need for a day and almost half of your daily requirement of vitamin C."
In blender, combine pumpkin, evaporated milk, orange juice, brown sugar, and, if desired, banana. Cover and blend until smooth.
If desired, serve smoothies over ice cubes; sprinkle each serving with ground nutmeg and garnish with orange wedges threaded onto skewer.