Ms B.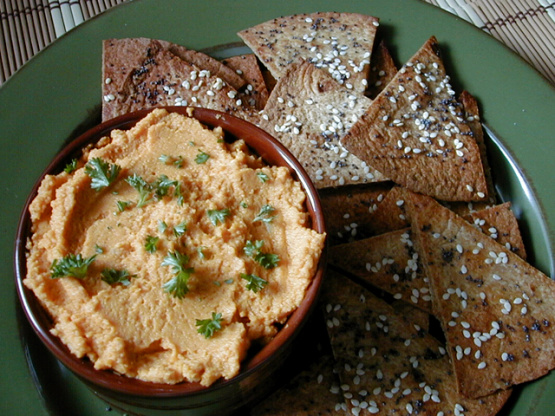 A nice change of pace from the usual hummus. You can find pumpkin seeds, also called pepitas, in groceries and Mexican markets. Prepare up to a day ahead and refrigerate.

This was a good...I also added a can of chickpeas(drained) to have more of a hummus tastiness and consistency :)
Preheat oven to 425°F.
Place pita wedges on baking sheets; coat with cooking spray. Bake at 425°F for 6 minutes or until toasted.
Place tahini and next seven ingredients (through garlic) in a food processor, and process until smooth. Add parsley, pulse until blended. Spoon hummus into a serving bowl, sprinkle with toasted pumpkin seed kernels, if desired. Serving size: 3 wedges pita and 3 tablespoons hummus per person.