Prep 15 mins
Cook 45 mins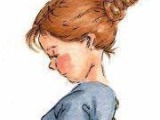 Recipe from the Sept/Oct 2004 issue of quick Cooking. Posted as per request. Cook time does not reflect the 2 hour chill time.
Directions
In large bowl, combine the cake mix, butter and one egg until crumbly.
Set aside 2/3 cup for topping.
Press the remaining crumbs into a greased 13-in.X 9-in.X 2-in. baking dish.
In mixing bowl, beat the remaining eggs.
Add the pie mix and milk; pour over crust.
Combine the sugar, flour, cinnamon and reserved crumb mixture; sprinkle over pumpkin layer.
Bake at 350*F for 45 to 50 minutes or until top is golden brown.
Cool on a wire rack for 1 hour.
Refrigerate for 2 hours or until chilled before cutting.
Most Helpful
The top and bottom were the best part. i wasn't too crazy about the middle. I think it could have used some nuts or maybe brown sugar.
perfect!! My mom used to make this all the time in the fall and winter seasons. My 3 yr old helped make it and thinks its delicious! *One tip* use the small can of evap milk (5oz) I didn't catch that until the 12oz can was poured into the pumpkin mix..saved it by pouring the extra off before it was stirred in! Smooth and rich! I like mine warmeed a bit. Its great with coffee.
I actually came online to post this recipe I think it's that good, and found it's already up! Highly recommended! A Thanksgiving pleaser for sure.