Pulled Pork Salad With Tomatillo Ranch Dressing
This pork turns out soooo tender and the dressing is the just the right combination of tangy and spicy.
Directions
The night before: Mix together brown sugar, cayenne pepper, cumin, and salt. Then rub this mixture on roast. Put in crock pot on low. Cook all night. (My crock pot runs HOT, so I only cook mine for four hours instead of 8. But, others that have tried this recipe swear by the overnight rule.).
The next morning: Add Coke, chicken stock, garlic, onion. Continue cooking on low all day. (Again, I only do this for four more hours. I use a meat thermometers to make sure it's done.).
An hour before serving: Add the last cup of brown sugar.
Mix the salad dressing in a blender. Add lime juice to taste. Chill for several hours. If you like your dressing a little thinner, add buttermilk.
Shred the lettuce, pull the pork and put it on top of the lettuce, add beans, salad dressing, and broken tortilla chips. Enjoy!
Reviews
Most Helpful
This recipe is SO good! We loved the salad but honestly the leftover pork made the most insanely good bbq sandwiches. We can't wait to make this again.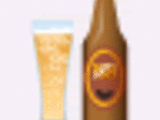 This was awesome! I made it as directed except I cut back a bit on the sugar (only used about 1/3 cup for the final addition). It was very low effort, and was very tasty. I loved the combination of the sweet pork, the spicy/creamy dressing, and the crunchy chips. I can't wait to make it again.