Prize-Winning Coconut Cake
Prep 15 mins
Cook 30 mins

This recipe is very easy to make, it is very moist and sure doesn't last long! I found the basic recipe and tweaked it a bit to suit my craving for coconut flavor.
1⁄2 cup melted margarine
1 cup sweetened flaked coconut
1 (18 1/4 ounce) box white cake mix
3 egg whites (or as called for by your cake mix)
1⁄3 cup oil (or as called for by your cake mix)
1 1⁄3 cups water (or as called for by your cake mix)
1 cup cold milk
1 (8 ounce) container Cool Whip
additional coconut, toasted, if desired
Directions
Pour melted margarine in a 9 x 13 inch cake pan.
Sprinkle 1 cup coconut over margarine.
Prepare cake mix according to directions on box and pour over the coconut.
Bake at 350 degrees for 30- 35 minutes, until cake tests done.
Remove from oven, immediately pour cold milk over hot cake.
Let cool completely.
Spread cool cake with Cool Whip and top with additional coconut if desired.
Store in refrigerator.
Most Helpful
This was great for a quick dessert. My toddler was even able to help me make it. She poured the melted butter & spread it, then sprinkled on the coconut. She was so proud! I have never made a cake that called for cold milk to be poured over it so that was really intriguing to me. I think the combination of that & the butter/coconut bottom really made this cake moist. Very enjoyable cake! Thanks for sharing, rhondalynne! Made for Fall 2009 Pick A Chef. :)

I made this coconut cake for myself as a guilty pleasure. Definitely satisfied my craving!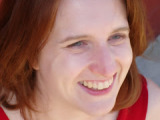 I made this for the first time right before Christmas. My apologies for forgetting to review! It is very easy to make and the extras that are added to the cake mix make it extra special. I always get lots of compliments whenever I make this. Thanks for sharing!