Boomette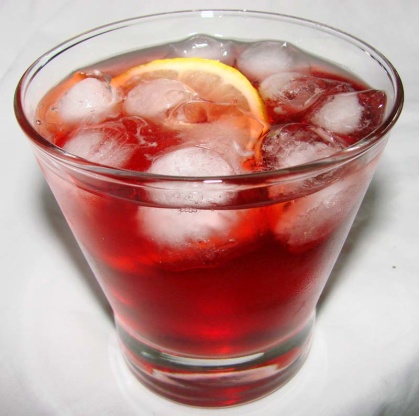 This is a very good drink that I like to recommend when I'm bartending. It's not too sweet, but fruity and refreshing.

I tried it two ways, exactly as listed....perfect cocktail.
Then with my own tangerine/blood orange infused vodka.
I've got a keeper here....thx A.D. Cheers to you.
Fill pint or sour glass full of ice. Add vodka, chambord, cranberry juice and stir with a cocktail stirrer.
Float 1/2 oz 7up on top and garnish with a lemon twist.