Kitty Z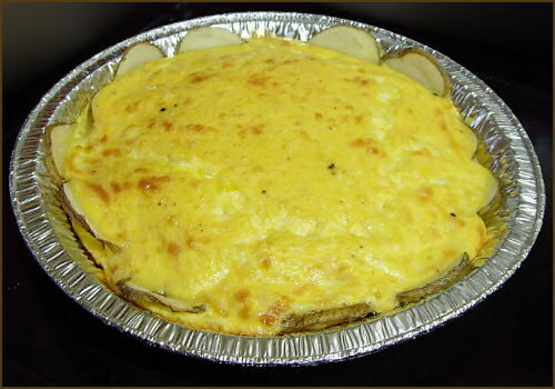 If you don't want to take the time to make a pie crust, this is a delicious and easy alternative.
Combine egg, cottage cheese, flour, pepper, and Tabasco in large bowl. Stir in cheese and scallions. Set aside.
Spray a 9-inch pie pan with nonstick spray. Slice unpeeled potatoes 1/4" thick, and arrange in a single layer to form crust. Pour egg misture into crust.
Bake uncovered at 375 for 45 minutes or until sharp knife inserted in center comes out clean. Allow to sit for 5 minutes before serving.