Portuguese Pork With Wine and Garlic (Carne De Vinho E Alhos)
Acerast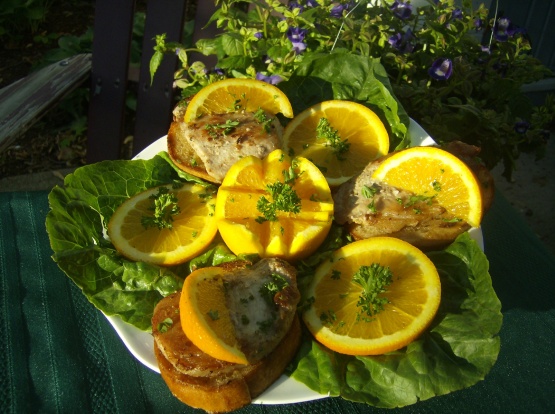 This recipe has you cook the meat before browning it. Be sure to allow 5 days for the meat to marinate before you begin making this popular dish from the Island of Madeira, Portugal.

This recipe is not authentic. Pork Picnic Shoulder Roast is used for this traditional recipe. It has a thick rind and a large bone. Your butcher can get it for you easily. Only ingredients needed are pork, wine, vinegar, salt, red cayenne peppers, garlic, little marjoram and bread.
With a sharp knife, debone and remove all of the rind from the meat,
leaving the white fat, and discarding the rind. Cut into chunks.
Combine the pork, wine, vinegar, garlic, marjoram and salt in a non-reactive bowl and marinate in the refrigerator for 5-6 days.
Transfer the meat and a little of the marinade to a large non-reactive pot and simmer over low heat until meat is browned. Add enough more marinade to keep from drying out or burning.
Transfer the meat to a platter.
Moisten the slices of bread by dipping each side quickly into the hot marinade( add more, if nec.) and brown the bread in the marinade until sort of crispy.
Arrange the bread on a serving platter, top with the meat.
Serve hot.
Can be re-heated in a frying pan for breakfast!