PanNan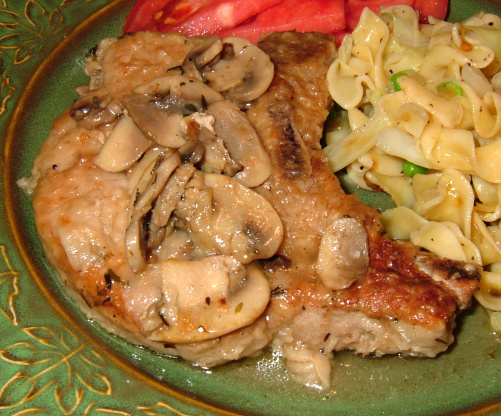 For the German part of the world tour 2006, found on chefs.com

Made this and thought it was pretty darn good. I had just thawed out the chops and cooked em up right away. Next time I think I'll let them sit in the beer for a day to let the flavor soak in before I cook them.
Melt butter in a heavy nonstick skillet over medium high heat.
Lightly flour chops and saute 2-3 minutes until browned on both sides.
Transfer pork chops to a platter.
Add mushrooms and thyme to pan and saute 1 minute.
Return pork chops to skillet, add beer and bring to a boil.
Cover and simmer 10-15 minutes until pork is just cooked throughout.