Popcorn (Paper Bag Method)

I have been popping popcorn for many years using oil and butter. This method is less fattening and better for you. If you want to add butter,salt or other seasonings, you can after popping. This recipe I got from looking up "How to Make Popcorn" Microwave timing will vary with different microwaves. Mine takes 3 minutes. Just experiment like I did when popping in paper bag. Also this only makes enough for 1 serving.
1⁄4 cup popcorn (unpopped)
1 small brown paper bag (I used the paper bag lunch bag)
salt, to taste
butter (optional)
seasoning, of choice (optional)
Directions
Place popcorn kernels in paper bag.
Fold the top of the bag 3 times.
Place in microwave.
Set time for 40 to 60 seconds. (this will vary depending on your microwave, Mine takes 3 minutes total)
When popping has stopped pour popcorn in a bowl and finish popping any unpopped kernels for 15 to 20 seconds (depending on your microwave). Add rest of popcorn to bowl, when done.
Salt popcorn to your taste and enjoy!
Note: Add melted butter and/or other seasonings over top of popcorn and stir well to distribute butter and seasonings.
Reviews
Most Helpful
I put it in the microwave for one minute, but not very many popped. I emptied them out and microwaved the unpopped ones for another minute, and this time a LOT more popped. I did it a third time, microwaving the unpopped ones for a minute. Be careful, the kernels are HOT! This is a bit of a pain, but otherwise, the already-popped popcorn gets burned. It's worth it!!!
I use 4 tablespoons "cold" butter and increase the popcorn to 1/3 cup. I place the bag on a paper plate so I do not have a messy clean-up from the melted butter. The butter can be increased to taste.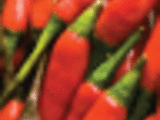 I had heard this could be done, but had never seen the instructions before and was eager to try it. My popcorn took about 3 minutes for each batch. Added salt and melted butter to the end result for a treat that tasted better than the packaged MW popcorn in a bag.