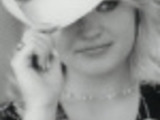 This is a very o-l-d recipe that works wonders when you wind up with that icky poison ivy rash.
Make and share this Poison Ivy Rash Relief recipe from Food.com.
Directions
Make a paste of above ingredients.
Apply liberally to rash as often as you like.
Reviews
Most Helpful
Thanks much for this concoction!!! I am so terribly allergic to poison ivy, I can look at it and break out! = ) Works on mosquito bites, too!