Pizza Dough Bread Machine
Rita1652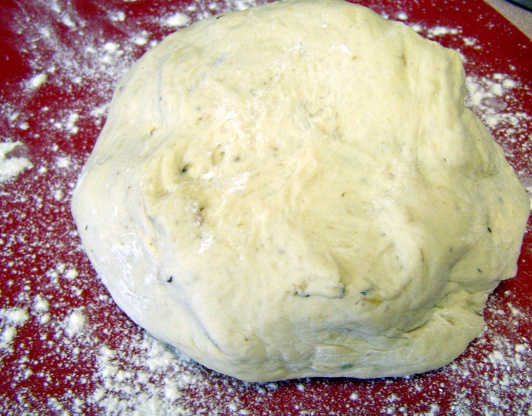 I used sparkling water just because I ran out of bottled water and I'm not a fan of tap. Give this a try. The optional ingredients can be skipped or changed to which spices you enjoy for a little something extra. Of course you would use the garlic for savory pies and cinnamon for dessert or curry type pies. But if using real garlic and not powdered do add after rising. Because garlic does kill yeast. I have made the dough with powdered garlic with no problems. Pizza is a great way to get your children into cooking.
Place ingredients into your bread machine according to your manufactures directions.
Mine is wet first then placing salt sugar and yeast in separate corners.
Set machine on basic dough cycle.
When dough cycle has finished remove from machine and place on a floured surface. I use a sil pad or a dough board.
Divide in two.
Roll out to 12 in rounds.
Top with what ever your heart desires.
Bake in a preheated oven at 425 degrees for 15-20 minutes.
Try making a grilled pizza.