Pineapple Sauce ( Ice Cream Topping and More!)
Bev I Am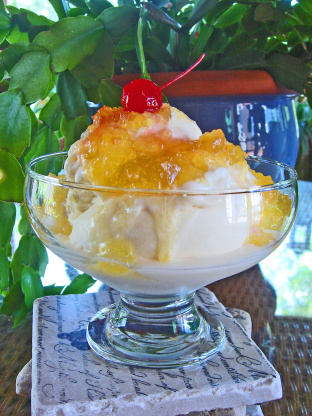 Use to top your favorite flavor ice cream or to create a banana split! Great with peach or mango ice cream with macadamia nuts on top, or could be used over pancakes, waffles, pound cake or even ham. For best results, take time to chill in refrigerator.
In a saucepan, combine all ingredients.
Bring to a boil over high heat; reduce heat to med-high, stirring until reduced to about 1 cup (about 3-5 minutes).
Place in container with lid and allow to chill in refrigerator.