Dorel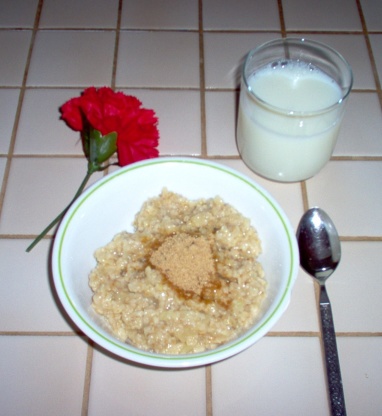 This oatmeal is a great change from the norm! I got the recipe from VegWeb.

This was my breakfast this morning -- delicious! I only made one serving, but did not keep exact proportions (I reduced sugar and raisins etc.). I enjoyed it very much, and I'm not a pineapple lover. Thanks!
In a microwave safe bowl, combine water and crushed pineapple.
Microwave on high until boiling (about 5-6 minutes).
Stir in everything else.
Microwave on high for 30 to 60 seconds or until mixture begins to thicken (2 minutes if using regular oats).
Cover and let stand a few minutes.
Spoon into bowls.
Stir in additional brown sugar if you like it a little sweeter (I prefer it as is).
Enjoy!