Piadine Romagnole (Italian Flatbread)

This is a traditional recipe from my fathers family. There a many versions of them. For this reason I will give alternatives for the ingredients. Traditional it is eaten with Parma ham and rucola. You can fill it with cheese or whatever you like. These should be more cripy than mexican tortilla and should be eaten just after cooking. Don't store them tight, they would turn too soft. Fold the warm piadina and fill it with your favorite ingredients.
Directions
Work all together with food processor. Adjust humidity adding flour or water until dough is not sticky and can be rolled out easily.
Lest rest at least 60 minutes.
Cut into 8 slices and shape them into balls.
Roll out each ball until about 10 inches size. You will not need flour on the table.
Put the rolled out piadine on a tray using parchment foil to separate them .
Now heat up your skillet or an old non sticking fry pan to medium high.
Bake dry on the first side, check the underside, and when it looks done, flip it and bake the other side. The piadina should be pale, but with dark brown spots. Be careful not to burn it. During baking pinch them and roll them with the fork. In about 3-4 minutes they should be ready.
In the meanwhile roll out the second piadina.
Note: If you use milk it will be softer inside but you can replace it with water this depends on your choice.
Note: I work with to pans at the same time. When 4 pieces are ready we eat them. Then I prepare the next ones. I know, this is not chef friendly, but fresh done are much better.
Reviews
Most Helpful
I made half the recipe using milk for softer flatbread. I also used a tad more salt for flavor. These are very easy to put together, and looks like (from the photo) it would also be great to grill them. Can't wait for the next bbq to try it! Thanks for a keeper recipe.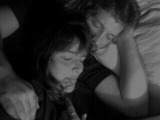 I actually used this to go along with pasta last night. I have not paired pasta and a flat bread before but it worked for me. Everything in the pasta and sauce was soft so the bread made a very nice counter balance and also tasted great with some sauce on it. I'll surely make this again to be used in more traditional ways including plain with a wee skiff of butter. :D

Awalde, I made 1/4 of the recipe using milk for a softer flatbread. It was terrific, I got two beautiful flatbreads that were just the way I like them, soft on the inside and crispy on the outside. They were quick and so easy to make, I would definitely make these again. Thank you for this recipe which made a wonderful dinner served with Piadine Romagnole (Italian Flatbread) and mango, green onions, romaine hearts and cilantro, yum. I'm drooling thinking about it. Thanks for sharing my friend.