Phillipino Chicken With Noodles
Rita1652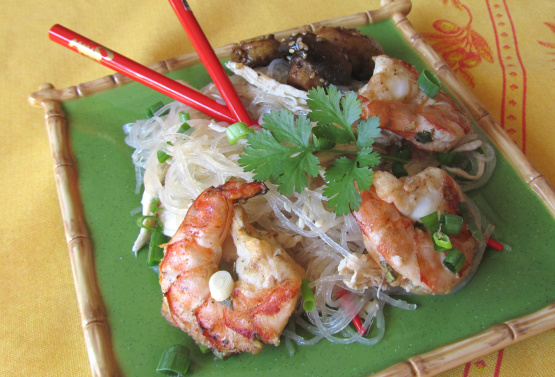 This came from a Phillipino cookbook I used to have. It is so soothing; great for those needing a diet on the nonspicy side. I prefer this Asian chicken soup to the regular American chicken noodle soup.

I'm used to having this in a similar recipe, tinolang manok, which uses ginger, chayote squash and we usually add potatoes too. This is a really nice simple version. I did it as described except I used a roasted chicken from the grocery store, and added more veggies after sauteeing the garlic/onions. I used broccoli, greens and potatoes. I'm modifying as my husband didn't like the recipe as much. Also i added some Bragg's for a bit more salt flavor.
Saute garlic in oil until brown.
Add onion, chicken, patis and pepper. Cover; bring to boil, then simmer for 10 minutes.
Add water; bring to boil. Simmer until chicken is cooked. The dish should be covered, but leave lid off part of the time.
Remove chicken from broth. Take off meat, shred, and throw back into the pot. Discard skin and bones.
Add broken up noodles and cook another 5 minutes.
Spoon noodles, chicken and broth into bowls; sprinkle with scallions before serving.