Pesto-Crusted Grilled Cheese
Prep 15 mins
Cook 12 mins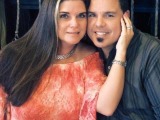 From Southern Living January 2007 test kitchen's top rated recipes.
Directions
Stir together mayonnaise and pesto sauce. (**Note: the pesto is a little salty--some might like it that way. However, I would suggest using between 1 and 2 tablespoons of pesto and see how you like it!).
Spread evenly on 1 side of each sourdough bread slice.
Place 4 bread slices, pesto sides down, on wax paper.
Layer 4 bread slices on wax paper each with 1 fontina cheese slice, bell peppers, and 1 Cheddar cheese slice; top with remaining bread slices, pesto sides up.
Cook sandwiches, in batches, on a hot griddle or in a nonstick skillet over medium heat, gently pressing with a spatula, 3 minutes on each side or until golden brown and cheese melts.
*Provolone or mozzarella cheese slices may be substituted.
Most Helpful
Wow, this was a delicious grilled cheese! I used a sun dried tomato pesto, YUM! My DH loved it and was asking me "Are you going to eat all of yours?". So I will be making this again! Thanks for posting this!!

This takes a grilled cheese sandwich to the next level. Wonderful. I used the full amount of pesto, yellow peppers, mozzarella, and I couldn't resist adding a few basil leaves. Quick to put together and oh so good!

I just love grilled cheese and this was very tasty!! Loved the mix of mayo and pesto! Next time, would use a little less pesto as it was very salty. Used cheddar cheese and mozzarella cheese. Thanks Juenessa!