Bev I Am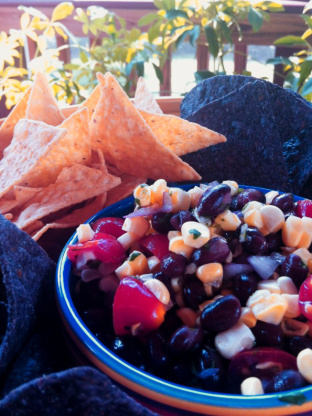 A tempting mix of flavors and colors. Serve with tortillas, crackers, or melba rounds.

As always, MizzNezz you came through again! Yet another fantastic recipe. Using canned organic black beans, everything else I used was fresh, including sweet corn right off the cobs! Such a delicious way to serve really healthy food. I love the 1/3 cup of fresh lime juice which simply makes this black bean salsa over the top in flavor! I served with a mix of organic sweet potato, blue corn and corn tortilla chips. Thanks so much, MizzNezz!!
Combine all ingredients in a bowl.
Stir and mix well.
Cover and chill.