Prep 10 mins
Cook 15 mins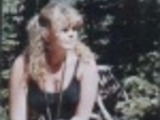 A great tasting pizza dip served warm. You can make this a head of time and bake it just before you need it. You can also freeze it before baking for last minute guests.
Directions
Combine first 5 ingredients.
Spread into a 9 inch pie plate or oven safe serving platter.
Cover with pizza sauce.
Top with green pepper, pepperoni, and onions.
Bake in 350 degree oven for 10 minutes.
Sprinkle with cheese.
Bake 5-8 minutes longer or until cheese is melted.
Serve with bread rounds or bread sticks.
Most Helpful
Karen, this is a keeper!! I added ripe olives and served this with an assortment of crackers and it was a major hit!! Thanks so much for sharing this!

this was very, very tasty. I can't think of anything that I would do differently, except put it in a baking dish that fits into the toaster oven at work, so we can cook it properly next time!! I did add more pepperoni.MmmmMmmmm
Definate 5 stars. Served at my son's birthday party. Everyone absolutely loved it. Was extremely easy. I doubled the recipe, omitted green peppers for finicky eaters and added extra pepperoni. I also served with Frito's scoops. I made it on a large white oven safe serving platter so it really looked like a pizza. Will be using this recipe for many years to come. Thanks for posting.