Derf2440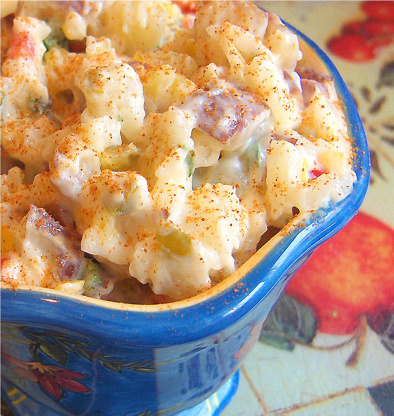 A tasty change, make it mild or hot.

This was a really quick and easy potato salad and I love the bite the jalapeno gives the salad. I will be using this recipe again. The only thing that I will do different is to add in sweet pickle relish. That is just a personal preference.
Scrub potatoes; do not peel.
Cube potatoes and boil in salted water until fork tender, about 15 minutes. Drain and cool.
Finely chop yellow onion and all peppers; combine in a bowl; add cooled potatoes.
Sprinkle salt to taste.
Add mayonnaise and mix thoroughly.
Spoon and press into a small bowl; level top with spoon.
Sprinkle with cayenne pepper.
Refrigerate for at least 1 hour to blend flavors.