Pecan and Choc-Bit Brownies
A very 'moresom' brownie. After you eat one, you'll keep going back for more even if your head is telling you that your feeling too sick!! But remember that the brownie will firm as it cools. Don't be tempted to cook any longer as it will loose its gooey texture.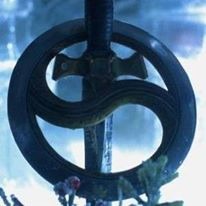 I had to convert the measurements in this recipe, and was a bit concerned since some of them didn't exactly come out to be even amounts. No need to worry! The recipe was very forgiving if I didn't get the exact measurements right. It produced a very chewy, moist brownie. I would have liked a touch more sweetness, but that was probably just a result of the type of dark chocolate that I used. Overall good recipe. Thanks for sharing it!
Preheat your oven to 180*C. Lightly grease an 18cm x 28cm slice pan. Line the base with baking paper.
Combine chocolate and butter in a small saucepan. Stir over low heat for 2-3 minutes, until melted. Set aside.
In a large bowl, beat eggs, sugar and vanilla together until frothy. Sift flour and baking powder together. Whisk into egg mixture to combine.
Fold in the choc bits, pecans and chocolate mixture. Pour into prepared pan, smoothing top with a spatula.
Bake for 30-35 minutes or until firm to touch. Cool in the pan. Cut into squares and store in an airtight container.