Peas With Spinach and Shallots
Prep 15 mins
Cook 15 mins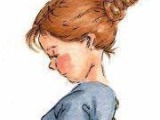 Frozen peas become a delicious side dish in just 15 minutes, and you don't even have to thaw them!
Directions
Cook shallots and garlic in oil and butter in a nonstick 12 inch skillet, over moderate heat, stirring, until soft, about 6 minutes.
Stir in peas and water and cook, covered, stirring occasionally, until peas are tender, about 5 minutes.
Stir in spinach, salt and pepper and cook, tossing, until spinach is just wilted, about 1 minute.
Most Helpful
Delicious pea enhanced recipe! A great side dish that hides the spinach until it is dished out. I used fresh baby spinach which worked really well. Made for the Diabetic Forum's Pool Party tag.