Peanut Butter Oatmeal Cookies
aimbop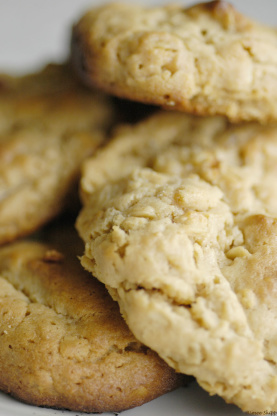 I love peanut butter. I love oatmeal. I love cookies. It only makes sense.
Preheat oven to 350
Cream together the butter and sugar.
Add eggs and combine.
Add the vanilla and combine.
In a separate bowl, mix together the flour, the oats, the baking soda, the cinnamon and the salt.
Add the dry to the wet and mix together just until the flour can't be seen, try not to over mix.
Scoop out tablespoon-sized balls of dough and plop onto a cookie sheet.
Bake for 10-12 minutes.
Let cool and then share and enjoy!
: ).