Peanut Butter Chocolate Chip Cookie Bars
Prep 15 mins
Cook 45 mins
Made with prepared refrigerated Chocolate chip cookie dough. This recipe from Pillsbury Classic Cookbooks -5 ingredients or less June 2004.
18 ounces roll refrigerated chocolate chip cookie dough
1 cup creamy peanut butter
1⁄2 cup whipped ready-to-spread vanilla frosting (from 12 oz can)
1 teaspoon oil
1⁄4 cup semi-sweet chocolate chips
1⁄4 cup miniature M&M's chocolate candies
Directions
Heat oven to 350°F.
Break up cookie dough into ungreased 13x9 pan. Press dough evenly in bottom of pan to form crust.
Bake at 350 degrees F for 14-18 minutes or until golden brown.
Cool 5 minutes.
Meanwhile, in medium bowl, combine peanut butter, frosting and oil; mix well.
Spread peanut butter mixture over warm crust.
Place chocolate chips in small resealable food storage plastic bag; seal bag.
Microwave on high for 1-2 minutes or until melted.
Snip very small hole in one corner of bag;squeeze bag to drizzle chocolate over peanut butter mixture.
Sprinkle baking bits evenly over top.
Let stand at least 30 minutes or until chocolate is set.
Cut into bars.
Most Helpful
Absolutely delicious! Wow! This helped to cure my sweet tooth and more!
We really like chocolate and peanut butter, so I wanted to try this recipe. It was quick and easy to put together because of the pre-made cookie dough. This would also be a fun recipe to change around. I can see mixing it up very easily using chocolate frosting with the peanut butter and drizzling with melted white chocolate. You could also replace the M&M candies with any number of different toppings. Thanks for posting!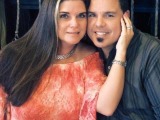 I love this recipe!! I add a splash of vanilla to peanut butter mixture! ;)