Peanut Butter and Banana Burrito
loof751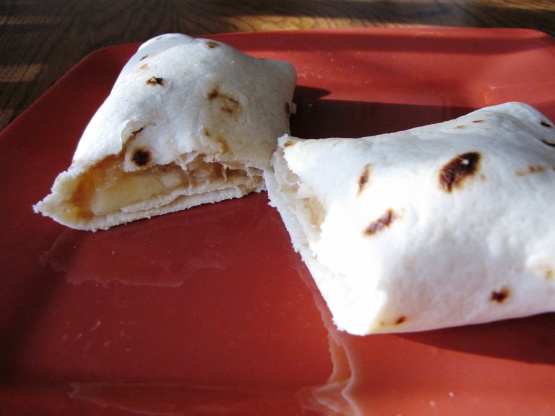 I know, I know...it's weird! But it's delicious! A great quick breakfast, lunch or snack!!!

My kids LOVE this. For breakfast follow the recipe but do use whole wheat tortillas. For desert add honey, chocolate, caramel...strawberries are also a great addition...you can't go wrong.
Heat tortilla over open flame of burner, till heated thru and pliable, turning once.
Quickly spread peanut butter over 1/2 of tortilla, and top with banana slices.
Fold in ends or tortilla, and then roll up!
Enjoy!