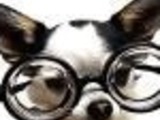 From "South of the Sahara: Traditional Cooking from the Lands of West Africa" by Elizabeth A. Jackson. This lovely quickbread recipe can easily be doubled. Note: a large fresh papaya will yield about two cups of puree; make sure your papaya is ripe. Also note: papaya is called paw paw in West Africa--and is not related to the North American pawpaw.
Directions
Pre-heat oven to 350 degrees F.
Butter a 9" loaf pan.
Beat butter and sugar together until light and fluffy.
Beat in the eggs one at a time until well mixed.
Stir in the papaya puree.
Sift together the flour, spices, salt and baking soda and add to papaya mixture; mix well.
Stir in the raisins and nuts if you are using them (I like to use raisins that have been soaked in bourbon for this).
Pour into the prepared pan and bake for about an hour or until tester comes out clean.
Cool in the pan for about five minutes.
Run a knife around the edges to loosen the loaf and invert the loaf onto a rack to finish cooling.
Most Helpful
WONDERFUL BREAD, & easy to make, too! Raisins are never optional for me ~ I always would include them, & in this case, the nuts, too! VERY, VERY TASTY, & definitely a keeper! I look forward to making a larger batch & freezing some! Most definitely a keeper! [Made & reviewed while touring Africa on the Zaar World Tour 4]
Quite pleasant. For some reason, I hadn't ever realized you could make bread with papaya, so this was an eye-opener for me. I usually leave out the raisins and nuts, to get a smooth, firm texture with a mild yet interesting flavor. (We accidentally doubled the butter one time, which still turned out with a nice texture, and a very buttery taste.) The recipe doubles well, and the bread can be frozen, so I usually just make a whole papaya's worth at once.

I made as told and it was very good! Very moist. I only had to cook it for 40 min. Next time ( which there will be) I will asdd a bit mre cinnamon and maybe some ground cloves. Thank you for posting.