Sageca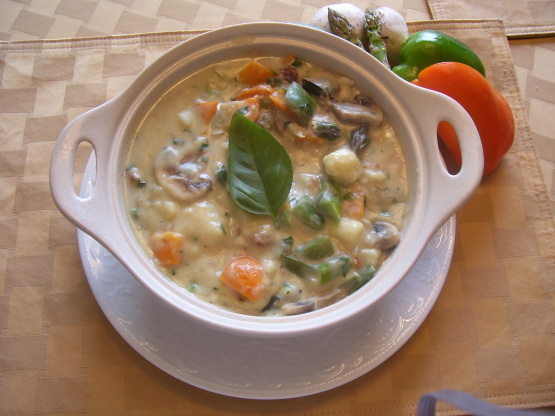 A low-fat sauce as popular as ever. Any vegetable or herb can be substituted for those called for in the recipe.This is the type of recipe where you can be creative.
Heat oil over Medium heat; add onions and garlic; cook for 5 minutes.
Stir in pepper and cauliflower; cook for 5 minutes.
Add flour and stir to coat vegetables. Stir in milk, chicken broth, salt, pepper and parsley.
Simmer about 15 minutes until mixture is slightly thickened and vegetables are tender.
Add roasted red pepper.
Cook pasta, drain and add to sauce. Sprinkle with parmesan cheese.
Top with basil.
Tips:.
"Shakin" Easy Blend flour by Robin Hood makes thickening sauces easy.