Kim127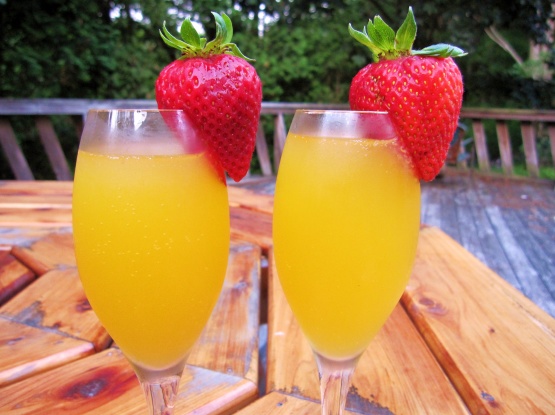 This is a recipe I found on the BigOven website. It's a sweet update of the classic brunch drink with a tropical twist, replacing the standard orange juice with passion fruit juice.
Add ice to champagne flutes. Fill half of a champagne flute with chilled champagne, then top off with chilled passion fruit juice.
Slice up a strawberry or orange to decorate the rim of each flute.