Diana 2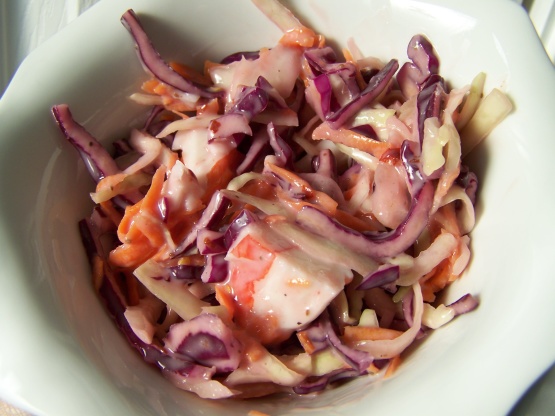 I made this for a small birthday party with 3 guests. I served it with sauteed shrimp and baked potatoes. Cooking time is Chill time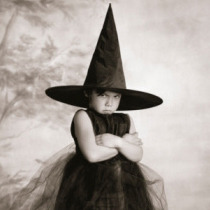 This is a very colourful and festive looking slaw. 'Party' certainly comes to mind, and it's easy to make too. :) I found the purple cabbage was a little strong and overpowered the crab, I think next time I'll increase the crab and reduce the purple cabbage. I will also use less dressing next time. That's a personal preference. Most prefer a creamier slaw...I'm the odd ball I think. Good luck in the contest, and thank you for you contribution to the RSC Potion #18 Event.
Mix yogurt, mayo, vinegar, Karo, mustard, red pepper flakes and celery seed together in a medium bowl.
Add all shredded vegetables and stir well. Gently fold in crab meat. Chill for 2 hours or longer.