Tisme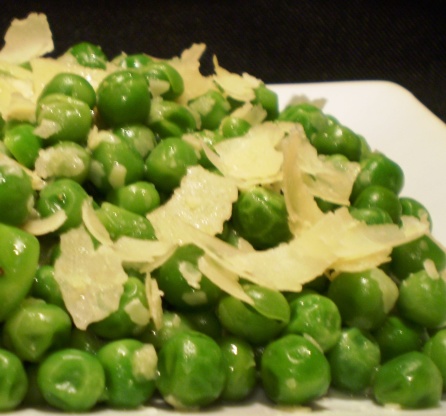 This is a never-fail way of getting kids to eat peas! even I eat this..and I detest peas!

Top Review by Tisme
We love our peas in this family and never really tried anything different, but we loved these Sara. I cooked the peas in the microwave first and drom there, followed the recipe exactly, and topped with extra shaved parmesan. These were a huge hit with this family, something different that is so easy and so very tasty. A great recipe to serve as a side! Will be making this one again Sara! Thanks for a wonderful alternative to same ol serving peas!
Steam peas as normal.
Once cooked, stir in all other ingredients (salt and pepper to taste), and serve immediately.