lazyme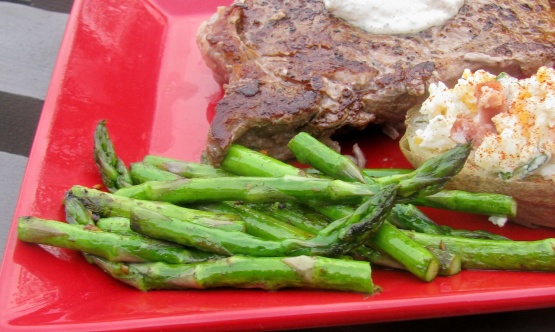 Quick & easy - a great way to cook thin asparagus!

YUMMM!!! I made this last night, and I am going to make it AGAIN tonight! I let my dad try some, since he eats a ton of veggies. He's diabetic and gets bored with the same old tastes, and he LOVED this one for something different. He suggested cutting the stalks into bite sized pieces so they are easier to eat and will be easier to cook, too. THANK YOU for a wonderful idea!!
Trim the bottom inch or two off the asparagus.
Cut spears in half crosswise.
Heat olive oil in a large heavy skillet.
Add asparagus.
Toss well.
Sprinkle with salt and garlic.
Toss well for one to two minutes.
Serve hot or at room temperature.