Orzo with Brown Butter and Parsley
Rita1652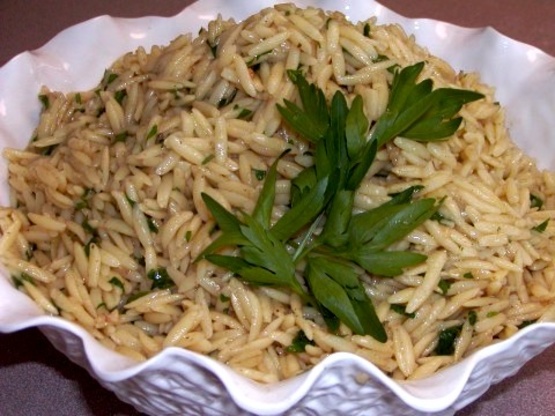 Bon Appetit taught me how to cook. This is one of their simpler recipes that makes a nice side dish.
In a large heavy saucepan, bring broth to a boil.
Add orzo and cook until broth has been absorbed, about 15 minutes, stirring often.
Remove from heat.
In a medium skillet, melt butter, stirring until golden, about 4 minutes.
Remove from heat.
Add garlic and nutmeg.
Pour over orzo.
Add parsley and toss to combine.
Season with salt and pepper to taste.