bbblampwork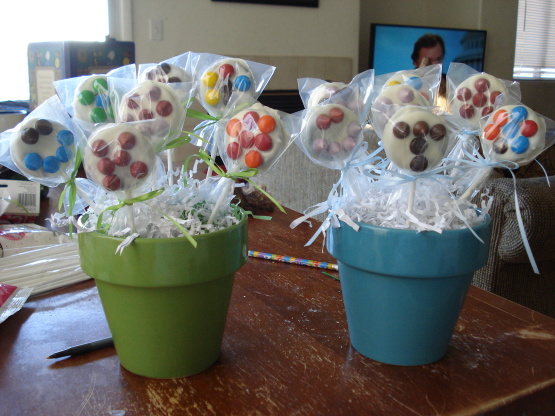 I got this from Sparkle Magazine!

These were so fun to make and they went over really well with the young women at church. I did stick the Oreo's in the oven for just a minute to soften them before putting the lollipop sticks in. Then I put them right in the freezer to harden. I used vanilla melt wafers to dip and it was super easy and I had absolutely no problem with anything falling apart. Thanks so much for this fun idea!
Melt chocolate chips in the microwave until melted and smooth. Stir often.
Carefully put oreo cookies on the popsicle sticks.
Cover oreo cookie with melted chocolate.
Place oreo on wax paper.
Add gumdrops on top.
Allow it to cool and harden.
Share your oreo cookie with your friends!