Orange-Thyme Sauce and Marinade for Grilling
This is a great sauce over all types of meat, beef, pork and chicken. Remember to always pull some of the sauce to the side for basting or for serving with the meat and do not reuse any sauce used for marinading the meat as then it is contaminated.
Directions
In a small bowl, combine all the ingredients. Set aside 1/3 cup for basting meat.
Grill steak, chicken or pork over medium high heat basting with some of the reserved sauce near the end of cook time so it does not burn.
Reviews
Most Helpful
What a great marinade! I wanted this to be gluten-free so used GF soy sauce and regular salt instead of the seasoning salt just to make sure. After reserving some of the marinade for glazing, I added a bit of orange juice (making sure it was GF) to thin it out, then put boneless skinless chicken breasts in for about 6 hours. The orange and thyme work so well together and the result was tender moist and delicious chicken - thanks for sharing the recipe! Made for ZWT8, Chefs gone WILD!

I used this marinade to baste boneless, skinless chicken breasts on the grill. Oh my gosh, it was fabulous!!! I needed to make sure the recipe was gluten-free for the Backyard Challenge in ZWT8 Australia/NZ region, so I made a few brand choices. In case anyone wants to make sure this is gluten-free, here is what I did: I used Smuckers sugar-free orange marmalade (which is GF), for the soy sauce I subbed with Braggs Liquid Aminos (GF), instead of seasoning salt I used Spike seasoning (salt-free and GF), and just to be sure I used McCormick brand for the garlic powder and cayenne pepper (McCormick states that these are GF). I would definitely use this recipe again...yummy! Thank you!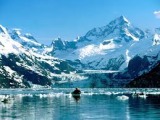 This was a delicious marinade! I used it to grill some chicken breasts and it came out just tasty as can be. The chicken was moist and the flavors are wonderful. Made for ZWT8.