Rita1652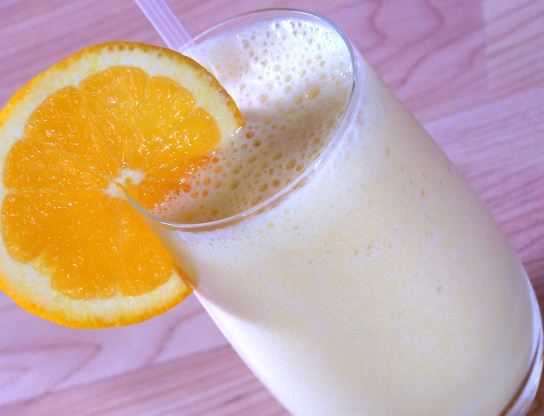 A refreshing drink for the kids on a hot summer day. Works great for an after school snack. How about a morning drink for the whole family!

I made this last night after we got home from our soft-ball games. We were parched and dry and this drink really did the trick. Icy, sweet and refreshing. I liked the flavor of the almond extract, too. A very nice touch. Thanks Charlotte J for another cool recipe.
3⁄4 cup orange juice concentrate

1

cup 2% low-fat milk

1

cup water

1

cup ice cube

3

tablespoons sugar
1⁄2 teaspoon almond extract
Put ice cubes into electric blender, start so that the cubes break up.
Put the remaining ingredients into blender and blend until smooth.
Serve.