katii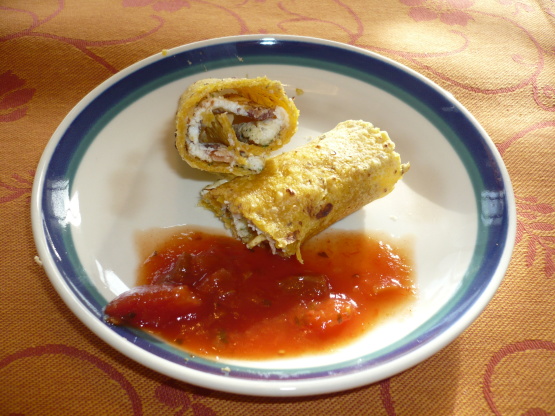 This yummy handheld omlette is great for breakfast or even lunch. Try any add-ins you like!
Beat egg whites with pepper, garlic, and chili powder until foamy.
Cook in a small nonstick pan over medium heat until cooked through, laying mushrooms and bacon overtop.
Place cooked omlette on tortilla and roll up.
Serve with salsa.
Enjoy!