Olive Oil Mashed Potatoes
Nif_H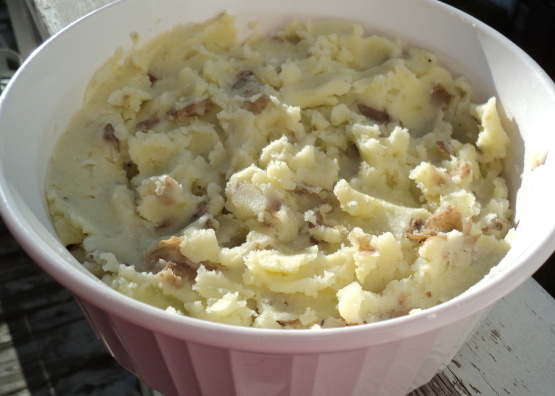 This is healthier recipe but still high on flavor!!! Found this in my Cuisine at Home Magazine.

As others have said, these are a simple but tasty version of nondairy mashed potatoes. I have tried making the dish vegan using soy milk or other liquids, but it always came out awful, so I really appreciate these.
Boil potatoes, onion, and garlic in salted water over high heat. Cook until tender, 15 minutes. Drain potatoes, reserving 1 cup cooking water. Return potatoes to pot over medium heat, and briefly to evaporate excess moisture.
Off heat, add oil and cayenne. Mash potatoes to desire consistency, adding reserved cooking water as needed if potatoes are too dry.