Prep 10 mins
Cook 15 mins
1 (5 ounce) jarkraft old English cheese
3⁄4 cup flour
1⁄4 cup butter (I'm SURE I used margarine)
1 jar small stuffed olives
Directions
Mix the cheese, flour and butter like pie crust.
Shape into balls smaller than walnuts.
Press an olive into the center of each, covering completely.
Bake 10-15 minutes at 400 degrees.
Serve as finger food.
Makes 30.
Can be frozen before baking.
Best served warm.
Most Helpful
I have been looking for this recipe! I lost my copy. These are SO delicious! I used to make them often, and they were everyone's favorite. I've seen other versions, but they have too much flour. Now I can make them again! Thanks so much for sharing!
My mother made these every year around the Christmas holidays. I found your recipe and made them as appetizers for Christmas lunch. They are exactly as I remembered!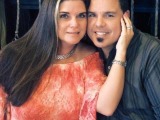 OUTSTANDING! I have made these for years. This recipe was passed down to me by my husband's grandmother. I make over 100 of these great appetizers over the holidays. I request by friends and family.