Olga's Sugar and Spice Cookies
Prep 20 mins
Cook 10 mins
Molasses type spice drop cookies, originally printed in Bon Appetit (December 1983)are quick and easy to make for after school treats or lunch boxes.
Directions
Preheat oven to 375-degrees F.
Lightly grease baking sheets.
Combine sugar, Crisco, molasses and egg in large bowl and mix until smooth.
Stir in remaining ingredients.
Drop by teaspoons onto baking sheets, spacing 2 inches apart.
Bake until lightly browned (10 minutes).
Reviews
Most Helpful
Yup! This is the recipe that "I" grew up with! I remember having to melt the Crisco over the old white stove. We would drop the cookie dough into our hands and roll it around until it was in the form of a ball and then coating it with sugar. The cookies came out uniform in size and had nice cracks all over the tops of them. Yes, I recognize this recipe. I e-mailed it to my son, who adores these cookies. He said "Thanks Mom! :)" My mother messed up once and added double of some ingredient [which she had originally doubled before anyway] So we had dozens and dozens of these cookies. We were told to eat as many as we wanted! Boy - was that SOME WEEK! Shepardess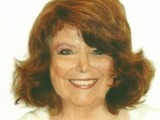 Wow! What a great recipe! Loved the aroma while they bakd. These are a real "old fashioned" comfy food cookie! I made these twice in two days! The first batch disappeared, so I made a second batch (this time with raisins) Mmmmm Great! I will make these often!
These are delicious. I made a double batch and made the cookies a little bigger, and I got 4 dozen. The taste is sooo yummy, the perfect molasses cookie. I topped these with coarse sugar, lending a nice crunch to the crisp/chewy texture of the cookies. DH and teenager really like them too! Will definitely make again, thanks for the recipe!