Official Blue Thong Martini
Boomette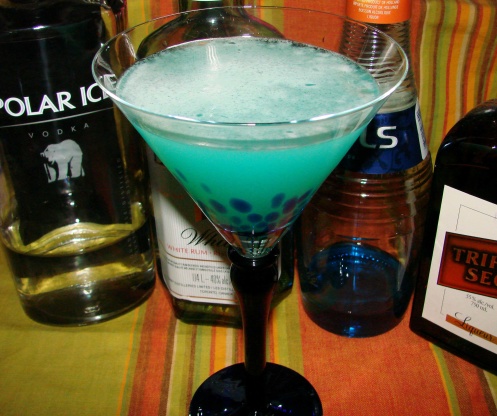 You've heard of the Red Hat Society, well this recipe comes from the smart and sassy ladies of the Blue Thong Society(www.bluethongsociety.com). It's a great organization, come join us!
Rub rim of martini glass with lime and dip rim in sugar to coat;chill glass.
Fill cocktail shaker with vodka, rum, Cointreau, Blue Curacao, sweet & sour and pineapple together with ice.
Shake and strain into chilled martini glass.
Garnish with orange slice.
Should be sweet to taste with a deep turquoise color.