Nyte's Low-Fat Salad/Potato Salad Dressing
Annacia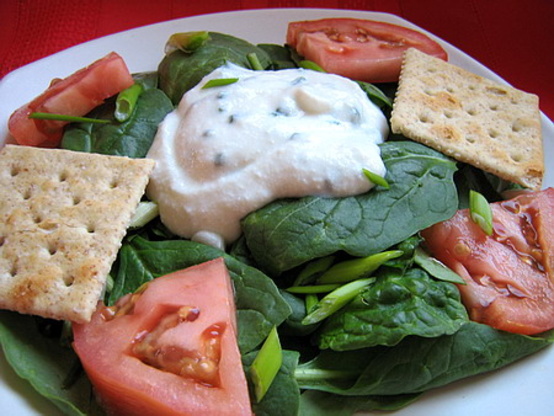 I made this using fat free cottage cheese and sour cream and as I didn't have parsley I used chives. I found it to be thicker than I prefer for salad dressing but for a veggie dip it would be ideal or even sandwich spread. I added more salt than I would normally expect, thats likely because I used all fat free which has less flavor.
Blend sour cream, cottage cheese, Tabasco, lemon juice until smooth.
Add parsley, salt and pepper and blend a few seconds longer.