2Bleu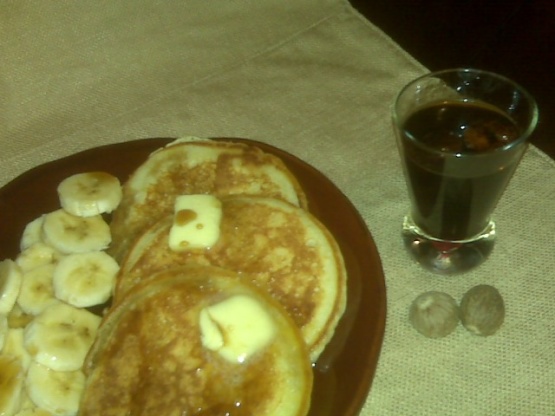 Warm nutmeg syrup tastes great drizzled over frozen vanilla yogurt, pancakes or waffles. The longer you heat the sugar-water mixture, the more the liquid evaporates - and the thicker, more concentrated the syrup. There is a point of no return, however, when you end up with hard, brittle, pseudo-candy, so don't walk away from the stove when preparing this. If you want a really dark-colored syrup, use dark brown sugar; for a golden, maple syrup shade, use light brown sugar. From the "Caribbean Light" cookbook.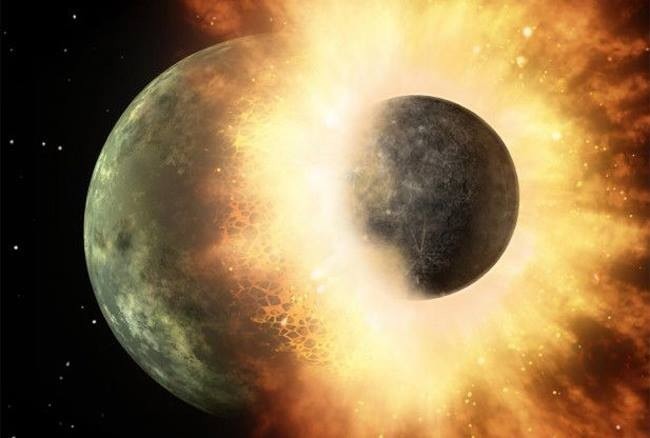 Top Review by 2Bleu
This is very good. I made a half batch (using light brown sugar) and served it over pancakes and sliced bananas. The nutmeg flavor really stood out and made the pancakes taste more like french toast (which is okay because we love french toast too), but I may reduce it down to just 1 or 2 whole nutmegs for a full batch next time. Thanks for sharing the recipe. :)
In a small saucepan over medium-high heat, combine all ingredients.
Bring the mixture to a light boil, then reduce the heat just enough to keep it at full simmer.
Keep small, gentle bubbles breaking the surface, not a rolling boil.
Simmer for 30 minutes, until the syrup is thick enough to coat the back of a spoon.
Remove from the heat; the syrup thickens as it cools.
When cool, store in the refrigerator in a clean glass jar or bottle with a lid, or a plastic squirt bottle.
If you like, you can leave the nutmegs in (they look nice!) and they will add more flavor during storage.