Prep 10 mins
Cook 15 mins
Such a simple recipe and yet it makes a great cookie treat. Nice enough for a gift tray, but simple enough for an everyday treat for the kids.
Directions
Carefully break graham crackers into 'fingers'.
Line a large cookie sheet with sides or jelly roll pan with foil and lightly spray with cooking spray.
Arrange crackers side-by-side on sheet in rows with edges touching.
Place butter and sugar in a saucepan and boil about 2 minutes, or until thick and bubbly.
Pour this syrup over crackers, spreading evenly to completely cover.
Sprinkle finely chopped nuts over top.
Bake at 350 degrees F for about 5 to 8 minutes (you should see bubbles over entire area, and light brown color).
Remove from oven and cool a moment.
With a spatula, remove from pan and place onto waxed paper to cool.
Most Helpful
Very Good!I even froze some for Christmas cookie tray.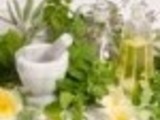 These are absolutely delicious and very easy to make. I did a trial batch to see if I wanted to add them to my Christmas cookie trays...they are addictive.
Very good, Very easy, great way to use up graham crackers leftover from summer camping season!