Nuevos Huevos Rancheritos
Food.com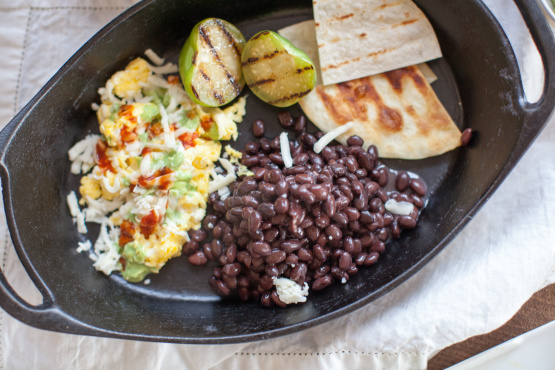 Recipe courtesy of Media Luna and Cooking Channel. Original recipe: http://www.cookingchanneltv.com/recipes/nuevos-huevos-rancheritos.html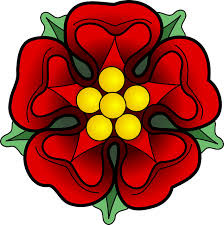 Tomato products are typically used in pico de gallo or some other salsa. Tomato sauce is not used in most Mexican traditional recipes. Here, I like how the beans are served on the side. Black beans are commonly a coastal or tropical fare but are loaded with vitamins. For Northern and Western Mexico, pinto beans are mostly used. I like Queso Fresco to top. Queso Fresco gives another nice fresh component that compliments the cooked elements. Instead of cream cilantro, I like fresh cilantro or a homemade green enchilada sauce (salsa verde). Since guacamole is virtually the same texture as eggs, I never serve the two together. I serve fried corn torillas on the side for texture and sometimes pepitos (pumpkin seeds) sprinkled on top of the eggs.
1

tablespoon butter

2

eggs, lightly beaten
1⁄2 cup grated oaxaca cheese

2

grilled tortillas
about 1/4 cup grilled tomatillo
about 1/4 cup black beans, heated in a saucepan on the grill

2

tablespoons guacamole

2

tablespoons tomato sauce, with chipotle

1

tablespoon cream cilantro
In a large medium skillet over medium-high heat, add the butter. Once melted, add the 2 eggs and scramble with Oaxaca cheese.
Once the tortillas, tomatillos and beans are cooked, place them on plate next to the guacamole.
Then place the scrambled eggs on the plate and pour the tomato sauce with chipolte on top of the eggs.
Now pour the cream of cilantro on top of the sauce and you are ready for your Nuevo Huevos Rancheritos!