North Woods House Dressing
Hey Jude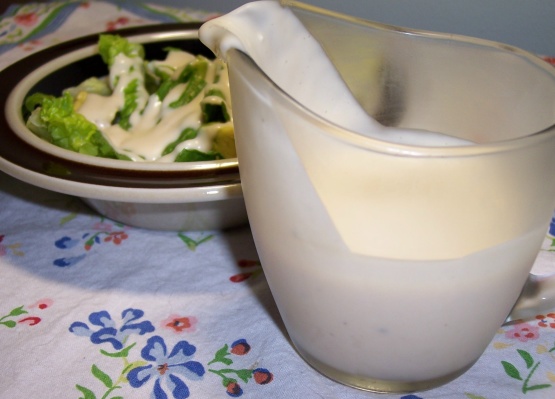 This recipe comes from my great aunt, who always has delicious homemade salad dressings when we eat at her house. This one can be low fat if you use lower fat ingredients. The serving size is an estimate.
Mix together in large bowl, until smooth.
Refrigerate up to 7 days in covered container.