Rita1652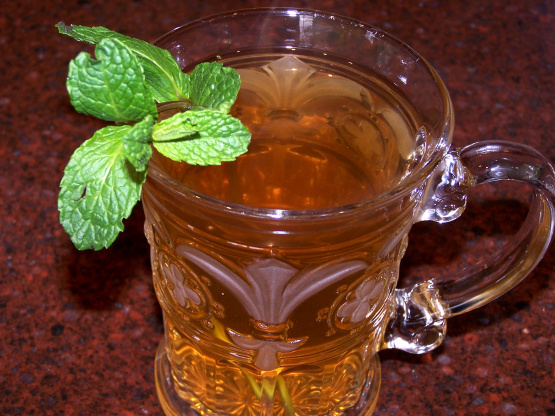 In this region, the tea is always served sweet. Adjust the sweetness to your liking.

Oh I did so enjoy this. Coming from a land that drinks a lot of tea I was a bit unsure about placing the sugar in at Step 2. As there is only me drinking tea in the house I halved the recipe. I am suffering from a severe cold at the moment and the tea gave me a good lift. I will certainly keep making it and I am sure it would work well in summer as a cold tea. Thanks Sharon
Bring the water to a boil in a saucepan, turn off the heat and add the tea. Let steep for 5 minutes.
Put the mint and sugar into a teapot or carafe. Strain the tea into the pot and let it steep for 5 more minutes.
Pour into glasses and serve warm or cold. Enjoy!