Annacia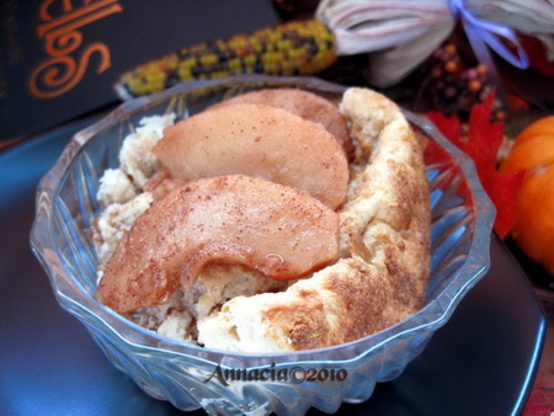 This is the bread pudding served at Norma's Cafe, Norma's On the Run, and Norma's By the Bay in Pensacola, FL. People wait in line to get a taste of Norma's bread pudding.

I have eaten Norma's bread pudding over the years at her multiple locations and loved it! I've tried the three sauces and my personal favorite is the whiskey sauce, but the lemon and ameretto are great also. When I saw this recipe online, I knew I had to try it for my dinner I was hosting. I knew that Norma's bread pudding was very moist, but when I combined the recommended 4 cups of bread cubes with liquid, there was so much liquid in the bowl, so I added more bread cubes (probably about an extra 1 or 2 cups.) After letting rest in the baking pan, the bread absorbed most of the liquid, but not all. The finished product turned out perfectly! And the whiskey sauce... OMG! To die for! My friends were so impressed with my professional dessert. The pan served 8 people comfortably, but if you expect more than 8 people, I would double the recipe. I highly recommend this recipe!
Combine the sugar, milk and water in a bowl and mix well. Add the eggs, salt, vanilla, coconut and 1/4 cup melted margarine and mix well. Stir in the bread cubes. Let stand until the liquid is absorbed. Spoon into a 9 x 12 inch baking dish.
Bake at 350 degrees for 35 to 40 minutes, or until the pudding rises like a souffle and springs back when touched.
For the sauce: Combine the eggs and flavoring (whiskey or lemon juice or amaretto, not all!) in a food processor. Process until well blended. Add the confectioners' sugar and 1/2 cup melted margarine and process until smooth.